ArtReach
Award-Winning Children's Plays, Christmas Plays, Christmas Musicals for Young Performers, Children, Halloween Plays, School Plays and Scripts for Large-Cast, Small-Cast Plays. ArtReach Shows for Young Audiences. One Act Plays, One Act Dramas, Comedies for Middle Schools and High Schools. Plays for Touring to Schools, Educational Outreach Theatre. ArtReach One Act Musicals for Children and Young People.
---

Winner of a National Endowment for the Arts Playwriting Award.
---
School Plays and Scripts for Teachers and Students, Kids!
---

Winner of five Ohio Arts Council Playwriting Awards.
---
Classic Literature, made simple and easy for Kids, Children to Perform!
---

Ohio Theatre Alliance Award: "Outstanding Contribution to Theatre"
---
Fun, Creative Plays, a Delight to Stage and Perform!
---

Post-Corbett Award for "literary excellence in Playwriting."
---
ArtReach Creative Children's Scripts and Plays for Schools, Children, Students!
---

Kathryn Schultz Miller's work has been Featured in Twenty Great Plays for Children, published by St. Martin's Press, Foreward Maurice Sendak
---
Children's School Plays Kids Love to Perform!
---
"We have ordered plays from your company in the past and have had great success with them."
Lisa MacKinnon School Director, Glenn Arbour Academy, Burlington, ON
---

"It was AWESOME! The kids loved it, parents loved it. We had a full plus we added a 30 some member chorus. We have a K-8 school, with 3-8th grade participating. Again it was PHENOMENAL!"
Mrs. S. Timmerman, Sculptor Charter School, Titusville, FL
---
"Thank-you so much for your time and the work that you do to support children's development in the arts."
Heather Robertson, Pike Lake School, CA
---

"I love all your plays!"
Laree Ott Saint Anthony School, Kailua, HI
---
"We have performed your plays four times and I am never disappointed."
Jane Moores, 5th grade teacher, Crisafulli School, Westford, MA
---

"Unlike other publishers, this woman can write. She produces scripts that are uniquely kid and audience friendly!"
David Motroni, Christian Arts and Theatre, Corona, CA
---
"I am so grateful for all the wonderful ArtReach scripts I have been able to use over the years. Bless you!"
Jennifer Pryor, Inland Leaders Charter School, Yucaipa, CA
---

"Your shows are wonderful!"
Holly Ellen Roby, Executive Director, Jackson Community Theatre, OH
---
"My school performed one of your plays last year and we absolutely loved it! Thank you so much for creating these plays!"
Katelyn Cognetti, Mayfield, PA
---

"Thank you for such a wonderful script. Our performance was SPECTACULAR! Thanks for your help in making it a magical evening for my kids."
Molly Callender, Langley Christian School
---
Large Cast Plays and One Acts, Perfect for Schools, Assemblies, Youth Groups!
---

"The children were fabulous! We had so much fun! Thank you! Thank you!"
Rhonda Smith
Bayside School
Stevensville, MD
---
ArtReach Plays, ArtReach Children's Theatre Plays, your source for the best in Children Theatre!
---

"It was absolutely a wonderful experience from beginning The script was wonderful and easy to adapt so that everyone could participate!"
Donna Stafford
First Grade Teacher
Kinston, NC
---
Fun, Comedy and Drama and for Great School Shows!
---

"Your scripts are well-paced, clear, and fun for all!"
Greg Tutt
Buford Elementary
Lennox, CA
---
Audience Participation Scripts and Plays, Easy Dialogue for Kids!
---

"My principal asked me if my students would perform it one more time!"
Allison Sands
Stevens Brook Elem
Bridgton ME
---
ArtReach Plays for Children to Perform, Teachers to Direct!
---

"It was a huge success! As a result of my volunteer efforts the school gave me the full time position as drama teacher!"
Sherri Alejandro
Carden El Encanto School
Santa Cruz CA
---
School Plays and School Play Packages, Teachers Guides and Background CD!
---

"Everyone was overwhelmed at how wonderful it turned out! Thank you!"
Brooke Iverson
Signal Mountain TN
---
Bright, funny comedy that appeals to kids, family audiences!
---
C

"The students were great and you have a life long customer with our school. We are already getting ready for next school year's play.Thank you again for GREAT plays!!!"
Billy Foster
Balboa Academy
Panama
---
Lots of Helpful Tips for Beginning Play Directors!
---

Winner of a National Endowment for the Arts Playwriting Award.
---
Large Cast School Plays and Scripts for Teachers and Students!
Cinderella
School Play for Children, Kids to Perform!

ArtReach School Play, Children's Play, Script for Kids to Perform!
Children's Scripts for Young People, Teachers, Schools, Students!
FULL DOWNLOAD - Entire School Play Package with Soundtrack Audio Files

Large Cast Play! Fairy Tale Fun for Kids!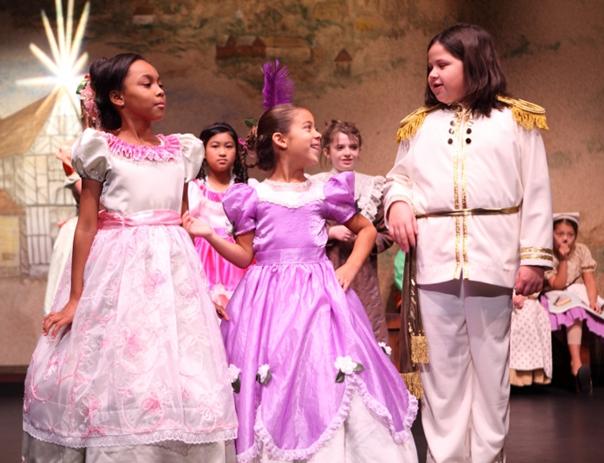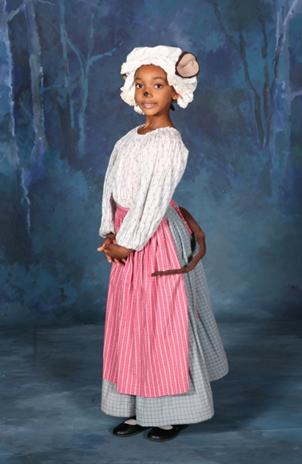 Fancy Ladies and Prince at the Ball, Cinderella's Mouse
Solano Youth Theatre, Fairfield, CA
"Young children love this play version of Cinderella! You have a customer in me for as long as I am able to direct plays!"
Carol Ellingson, Teacher Home Connections Blaine WA

Storybook Magic for Children to Perform!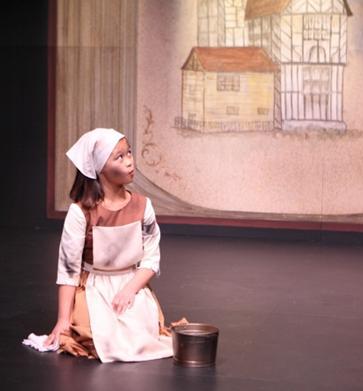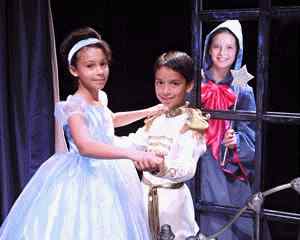 Solano Youth Theatre, Fairfield, CA
Written especially for a flexible cast of child performers and easy, simple staging, our fun-filled children's script is sure to be a big hit at your school!

"I've ordered the play Cinderella for our 4th – 8th graders! Can't wait for them to see the script. I love it. Very creative and so funny!"
Good Shepherd Catholic School, Cincinnati OH
---

Every Child Has Their Own Special Moment!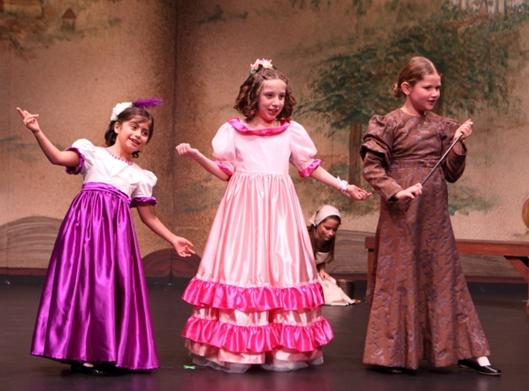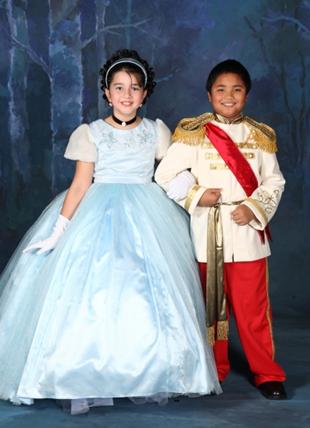 Step-Sisters - The Happy Princess and Prince Charming
Here is the timeless children's classic you and your children love! Cinderella has all the wonderment of a Fairy Godmother, a pumpkin that turns into a carriage and mice that become horses.

Cinderella's Mice are Fun Roles for Young Kids


Best of all, is that magic night when Cinderella meets Prince Charming and her life is changed forever!

"Thank you for your wonderful scripts and plays!
I produced and directed 'Cinderella' at my children's elementary school. The children's script was wonderful and the end result was fantastic!"
Caroline Hart, Teacher, Oxford, OH
---

Easy for Kids to Learn, Perform and Enjoy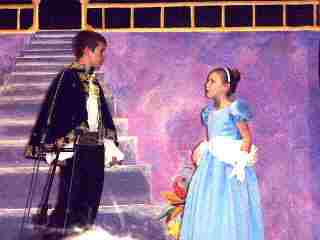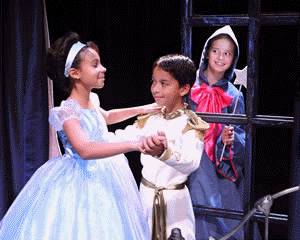 Mi CASA Players, ArtReach's School Play, Casa Grande, AZ
Cinderella's Mice
Steal The Show!

Cinderella offers lots of
great roles for young performers! Kids love playing Cinderella's mice: NIBBLES, SQUEAKY, SWEETIE-PIE, NOSY, CHEESE-HEAD, and SAM! Mouse dialogue is simple and funny, easy for kids to learn and memorize! These mousy kids are likely to steal the show!
Large Cast Play! Great for Schools!

Cinderella Cast, Katherine Primary School, NT, Australia
"We love your easy to use scripts and
short lines for kids to memorize!"
Julie Echelmeier, Higginsville Theatre Company, Youth Academy
---

Easy, Fun Dialogue! Just for Kids!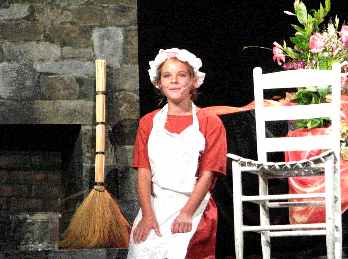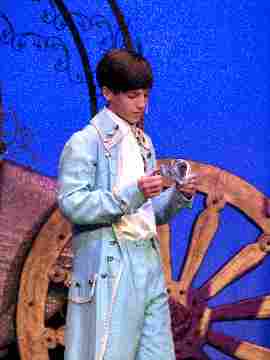 The Little Aggies Theatre, Albertville AL, 2011 Production!
Teachers, this children's play, a special adaptation of Cinderella, is written just for you and your students. It is a faithful telling of the familiar story with audience participation and lots of fun for everyone!

Adapted for Young Performers: Simple dialogue and vocabulary are appropriate for child performers ages 6 - 12. No long speeches! Easy for kids to memorize!

A Flexible Cast of 24 Students: (Doubling and extras possible and easy.) Every role has at least three spoken lines!

Cinderella can be played by up to 5 girls to ensure that not one child is the "star".

About 30-40 minutes long: This children's play is long enough to be a substantial project and short enough to accommodate your teaching schedule.

Easy costumes and scenery: Many suggestions on how to create or find what you need to make a great looking production without breaking your budget!
Easy to Adapt to Your School's Needs!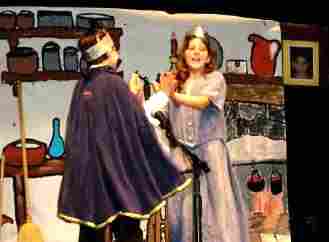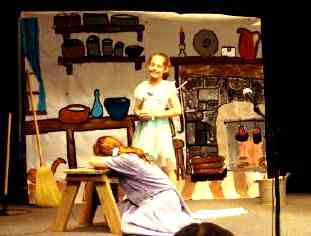 Cinderella, Children's Theatre Play Production, School Play
The School Play package gives you the rights to adapt the script! Add as many songs, characters, lines and scenes as you like! You also have the right to make a DVD or Video of your special performance!

"We are a residential facility for adults with disabilities. We performed your "Cinderella" last year and it was a hit!"
Baddour Center, Senatobia, MS
---

"Cinderella Was A Huge Success!"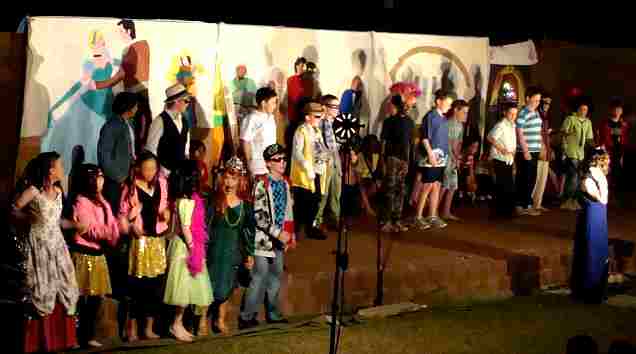 "We have completed our production of Cinderella and it was a huge success! We used music from the 70's era. All props and backdrops and costumes were also themed around the 70's. Our ugly sisters were played by year 5 boys. Thank you and we look forward to purchasing from you again next year."
Kerry Wadey, Katherine Primary School, Australia

---
Teens Love Playing the Stepsisters!

The Snagglebones Stepsisters are great roles for girls, teens and middle schoolers and high schoolers! For extra fun add as many sisters (and brothers!) as you like. They have lots of fun when it's time to try on that very important
glass slipper! It's also a great way to add teen-friendly costumes!
"Thanks for your encouragement! Our performance of Cinderella went great! The children painted the sets, helped with the costumes and really did a super job. The script was great! I think our "Greta Snagglebones" will be famous one day!
Katie McAllister, Teacher, Central Elementary School
---
"Kathryn Schultz Miller is arguably America's leading playwright
for children, with a career spanning more than 30 years."
David Jacobson, Life Newspapers, Sacramento, CA

Kathryn Schultz Miller is the author of over 50 plays for young audiences. Her plays have received countless awards and have been produced by amateur and professional theatre companies around the world. Having served as Artistic Director of the professional ArtReach Touring Theatre for over 20 years, Ms. Miller is one of the nation's most produced playwrights for young people.
"You offer a great product that is affordable for our school."
JoAnna Pillsbury, Brewster Elementary, Rochester Hills MI
---

Everyone Has a Role in Cinderella!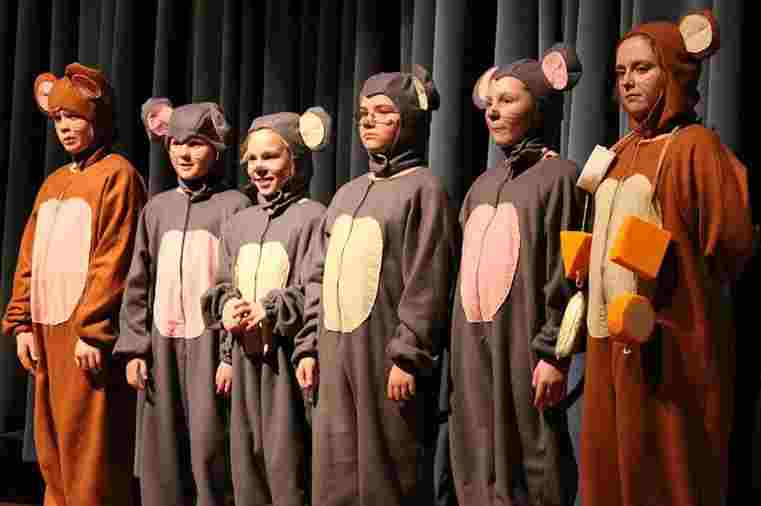 Cinderella's Mice, Theatre Works, LLC of Stewartstown, PA
"It was so easy to work with the children's script
and adapt it to my students needs!"
Sherri Alejandro, Teacher, Carden El Encanto School, Santa Cruz CA
---

Recommended for Grades 1 and Up!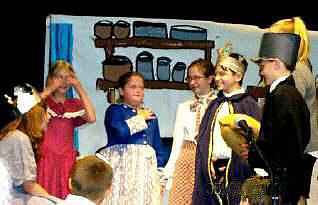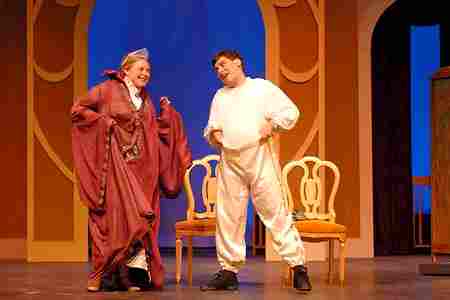 Cinderella, ArtReach's Children's School Play
This School Play, Children's Script, of Cinderella requires no professional experience in theatre. It is written in simple terms with lots of practical suggestions.

Open staging! Your gymnasium, cafeteria or any other large room is perfect.

Costume pieces and scenery can be made in the classroom.

Lots of humor, fun and helpful directing tips.

Suggestions on how to use simple percussion instruments (raid the music room!) to excellent effect.

"Thank you for creating so many wonderful scripts, making it exciting and simple to produce great productions for our community and schools!"
Joseph Wright, Executive Director, The French Arts Colony, Gallipolis OH
---
One payment for everything you need to perform this children's play at your school or organization. No need to purchase multiple scripts, no royalty quote, no separate royalty payment. Order the School Play Package and you're done -- start rehearsals immediately!

The SCHOOL PLAY PACKAGE Includes:
1. Master Script ($9.95)
2. Teachers Guide ($9.95)
3. CD Soundtrack ($29.95)
4. Performance License ($60.00)
(License: Rights to copy script, Royalty for one performance)
Get Everything ($109.85 value) - Only $99.95
( SAVE MORE $$$ WITH FULL DOWNLOAD - NO SHIPPING COSTS! )


---
Internet Resources: Karaoke CDs & Sheet Music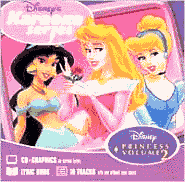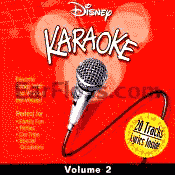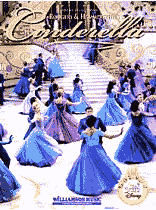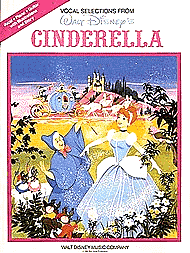 Click to search Internet for karaoke cds or sheet music
"We are a residential facility for adults with disabilities. We performed your "Cinderella" last year and it was a hit!"
Baddour Center, Senatobia, MS

"I would never be able to express to you the
delight your plays have brought to so many of our students
and their parents."
Pamela Nation, Teacher, Woodward Academy, College Park GA
---

All of these school have recently performed ArtReach's
Cinderella! Oglethorpe Middle School, Lexington, GA; Latonia Elem School, Covington KY; Our Lady Immaculate School, Jennings LA; Alice P. Willits Elem School, Syosset NY; St. Francis Xavier School, Phoenix; Duff Elem School, Arlington, TX; Flora High School, Flora IL; CS 44, Bronx NY; St. John Christian School, Goosecreek SC; Fort Dale Academy, Greenville AL; Reardon Elem School WA; Lanka International School, Colombo Sri Lanka; Studio Theatre, San Diego; Camp Sloane YMCA, Lakeville CT; Vanderburg AFB, CA; Zeb Vance Elem School, Henderson NC; American Dance & Drama School, Bayside NY; Ana Zabalegui, Pamploma Spain; Enchant School, Alberta Canada; Al-Zahra, London UK; Howbert Elem School, Colorado Springs; Rensselaer Park Elem School, Troy NY; Marino Jeantet School, Queens NY; Burbank Park School, CA - And many more!

---
Audience

Elementary Schools, Middle Schools, Parents, Teachers, Families

Cast

Flexible cast of about 24: 5 male, 9 female, all others m/f, easily adapted for smaller/larger casts, grades 1-6.

About 40-45 minutes

CD

Cues, sound effects, background music (traditional-classical)

Royalty

Royalty & Performance License Required (Details)
SCHOOL PLAY PACKAGE (Everything) - $99.95

---
---